Beverly and ASPB membership
Beverly and ASPB membership

Beverly Agtuca, an ASPB member since 2017 (from ASPB news July/August 2019)
In volume 46, number 4 of ASPB news (full version), Berverly shared her experience as an ASPB member. Being encouraged by Dr. Gary Stacey, Beverly joined ASPB to learn more about professional development and opportunities in sciences outside the classroom.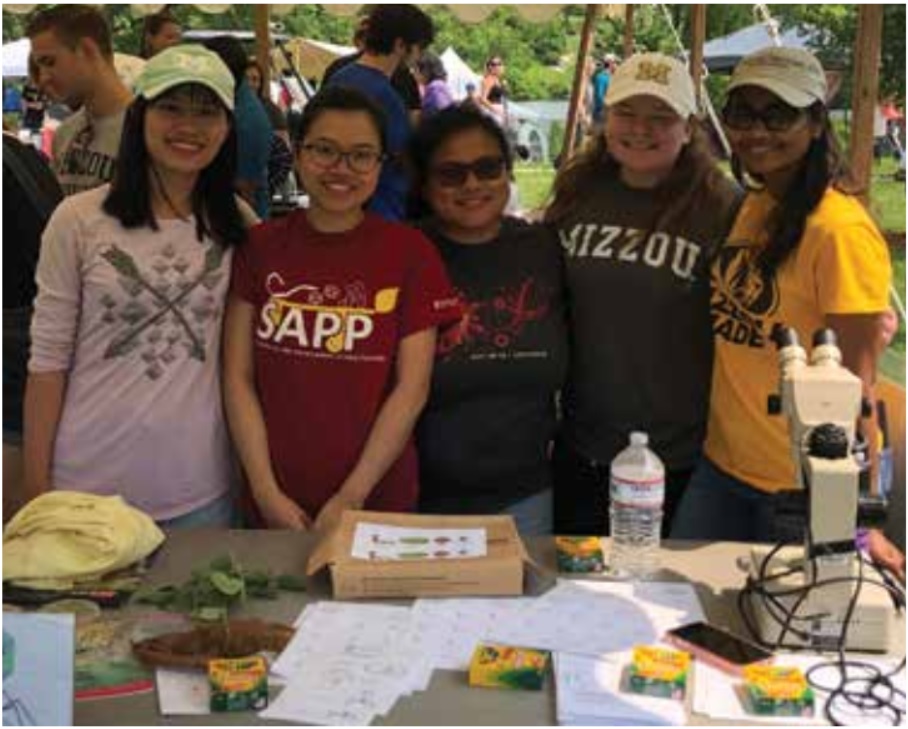 SAPP volunteer students at plant-microbe interaction booth, Art in the park festival, Columbia. From left to right: Nhung Hoang, Ha Duong, Beverly Agtuca, Morgan Bruhn, Vinavi Lakshman. (source : ASPB news; Pictured by Dr. Melissa Mitchum).
"I am glad I joined ASPB because it helped me to be confident in the path I wanted to take for my future career and, most of all, to create innovative ideas for research."
As a result, after finishing Ph.D. program with Dr. Gary Stacey, Beverly got a position at Adams State University, Alamosa, Corolado, as a visiting assistant professor. Congratulation Beverly!
For more information about ASPB : https://aspb.org/