Bruna Montes Luz receives GPC International Student Award
Bruna Montes Luz, PhD candidate in the Stacey lab, was awarded the Graduate Professional Council's 2023 International Student Award.
The GPC International Student Award is an award that honors an international graduate or professional student who shows exemplary leadership and service to the university and to the international student community. This award celebrates the accomplishments of international graduate and professional students through their hard work, dedication, and adherence to Mizzou's core values of respect, responsibility, discovery, and excellence.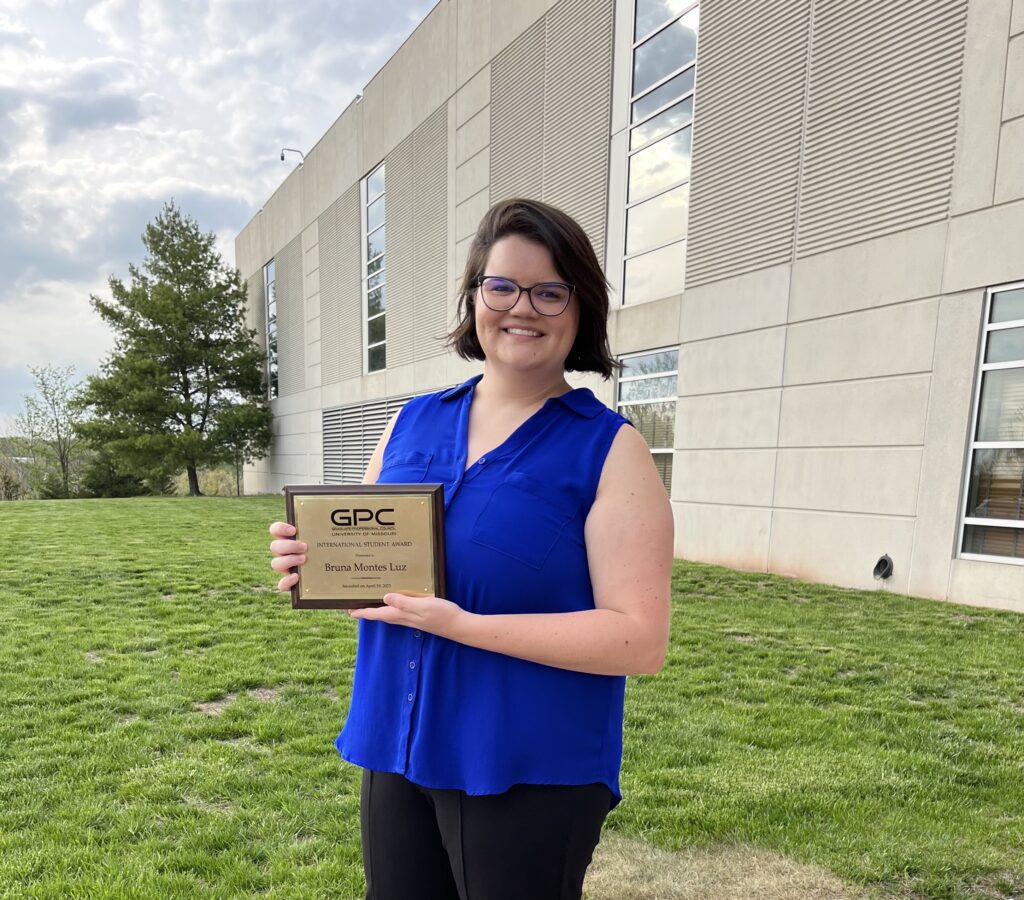 "Bruna Montes Luz is instrumental in making sure that students are seen, heard, and nurtured while at MU. She is a primary mentor for CAFNR International Engagement and helps the over 300 students in the group to find medical care, deal with insurance companies, navigate government institutions, find housing, and deal with work or assistantship issues. Although the program started with just CAFNR students, it is now used by students from every academic division across campus. The program's success is enabled by Bruna's devotion and persistence as a leader. Bruna recruits new members, leads informational sessions, does in-person and online mentoring, and provides knowledge and experience that helps fellow students reduce stress and improve their MU experiences" says Dr. Kerry Clark, Director of CAFNR International programs.
Bruna has also been a strong advocate for graduate students in the Division of Plant Science & Technology. "Aside of academic programs, I started working with Bruna in 2021 when she volunteered to serve as the president of the Graduate Student Association in our division. That year was critical for graduate students in general as we were coming out of the covid pandemic and there was a feeling of isolation among our student population. Bruna began by polling students about their needs and struggles and identified the lack of compensation as a top priority in our division. Bruna then conducted a detailed study of salaries and cost of living in peer institutions. The result was a very well-articulated document presented to the faculty of our division that led to a vote to increase the graduate salary stipend well above the minimums provided by the Graduate School." says Dr. David Mendoza-Cozatl, Director of Graduate Studies in the division.
Congratulations, Bruna!