Jordan Brungardt - Postdoctoral Associates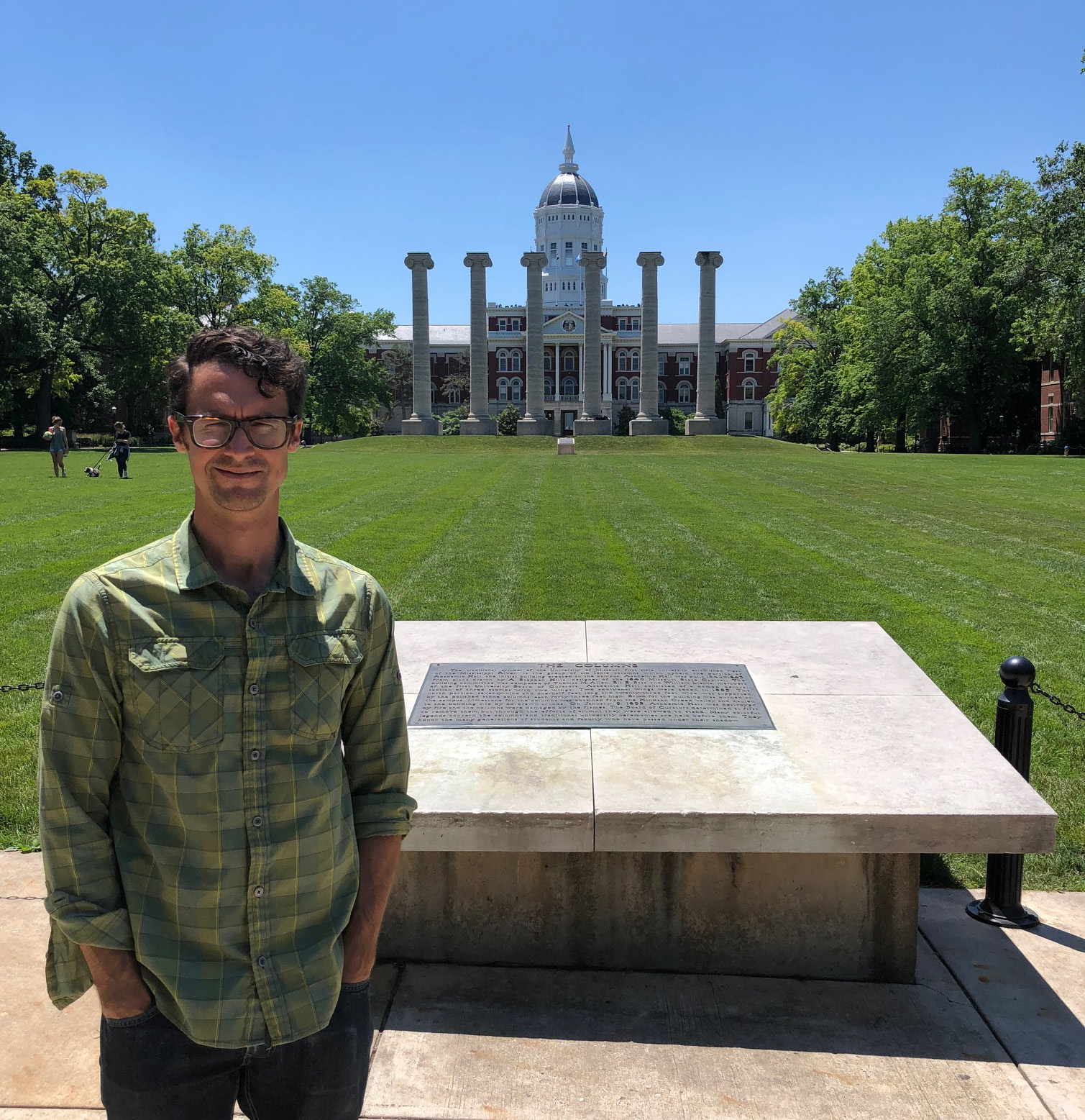 Jordan Brungardt
Room 201
MU Bond Life Sciences Center
1201 Rollins Street
Columbia, Missouri 65211-7310
Phone: (316) 806-4631
Education
PhD, Plant Pathology; Kansas State University, Manhattan, KS May 2020
M.S., Biology; Wichita State University, Wichita, KS December 2014
B.S., Biology; Fort Hays State University, Hays, KS December 2009
Publications
Jordan Brungardt, Revathi Gonvind, and Harold N. Trick. (2019). A Simplified Method for Producing Laboratory Grade Recombinant TEV Protease from E. coli.
Jordan Brungardt, Timothy C. Todd, Thomas R. Oakley, and Harold N. Trick. 2019. Assessment of Soybean Cyst Nematode Bioassay Interference by Various Insecticides/miticides under Greenhouse Conditions. Plant Health Progress.
Bin Tian, Mónica Navia-Urrutia, Yueying Chen, Jordan Brungardt, and Harold N. Trick (2018) "Biolistic Transformation of Wheat" in Transgenic Plants: Methods and Protocols, Methods in Molecular Biology, Kumar et al. (ed.) Springer.
Research experience/employment
2014 – Present Graduate Research Assistant, Kansas State University
Mentor: Dr. Harold Trick
Introduction of a synthetic pathway in soybean for production of the SCN pheromone vanillic acid for increased SCN resistance
Production of recombinant antifungal peptides in soybean and wheat for increased pathogenic fungi resistance
2012 – 2014      Graduate Research Assistant, Wichita State University
Mentor: Dr. Bin Shuai
Thesis: Effects of mutations in GH3 genes on the interaction between the necrotrophic fungus Macrophomina phaseolina and its plant host Arabidopsis thaliana
The use of pasteurized microsclerotia of Macrophomina phaseolina as a source for priming systemic acquired resistance in Medicago truncatula.
2010 – 2012          Bio-Next, Wichita, Kansas
Position: Microbiologist, Quality control, Production assistant
2007 – 2010          Undergraduate Research Assistant, Fort Hays State University
Mentor: Dr. Brian Maricle
Effects of Ethylene on Root Tissue of Spartina anglica
Effects of Oil Well Brine on Plant Communities
Officer Positions
2016   President; KSU Plant Pathology Graduate Student Club
2016   Student Program Co-Chair; Society for In Vitro Biology
2015   Vice President; KSU Plant Pathology Graduate Student Club
Professional Presentations
2019   Biotech approaches for improved disease resistance in soybean and wheat; Stony Brook University, NY.  Biochemistry, Vitaly Citovsky lab
2017   Introduction of novel anti-fungal peptides into plants Presentation; K-State Entomology-Plant Pathology 3-Minute Thesis Competition
2016   Effects of transgenically expressed antimicrobial peptides in wheat on pathogenic fungi and bacteria Poster; Society for In Vitro Biology annual meeting
2016   Introduction of novel anti-fungal peptides into plants Presentation; K-State Entomology-Plant Pathology 3-Minute Thesis Competition
2015   Improved disease resistance in transgenic wheat using antimicrobial peptide genes
Poster, Society for In Vitro Biology annual meeting; K-State Graduate Research, Arts, and Discovery Forum
2014   Effects of mutations in GH3 genes on the interaction between the necrotrophic fungus Macrophomina phaseolina and its plant host Arabidopsis thaliana   Poster; Kansas Soybean Expo
2013   Interactions between the necrotrophic fungus Macrophomina phaseolina and Arabidopsis thaliana GH3 mutants (Presentation); Graduate Student Seminar Presentation; Department Seminar Wichita State University, Fall 2013
Professional Organizations
2013-Present   American Phytopathological Society
2015-Present   Society for In Vitro Biology
2015-Present   Golden Key International Honour Society
2007-2010        Botanical Society of America
Awards Received
2018   Christine Lee Shepard Memorial Fellowship
2017   Christine Lee Shepard Memorial Fellowship
2017   Richard Elmore Brown Graduate Student Teaching Award
2016   K-State SGA Student Club Travel Award
2015   Don C. Warren Genetic Fellowship
Certificates
2018   Plant Biosecurity in Theory and Practice, Kansas State University
Mentoring Activities
2016   Kendell Lolley, Kansas State University – Molecular techniques
2014   Tessa Schmidt, Wichita State University – Molecular techniques
2014   Katie Williams, Maize South High School – Molecular techniques
2013   Khai Huynh, Wichita State University – Molecular techniques
Courses taught
2015 – 2018 Graduate Teaching Assistant, Biotechnology; Kansas State University (2 semesters, 1 section per semester, 15-27 students per section)
Graduate Teaching Assistant, Introduction to Plant Pathology lab; Kansas State University (2 semesters, 1 section per semester, ~31 students per section)
2012 – 2014 Graduate Teaching Assistant, Genetics lab; Wichita State University (2 semesters; 5 sections total, ~25 students per section)
Graduate Teaching Assistant, Introduction to Microbiology lab; Wichita State University (1 semester, 2 sections, 22 students total)
2009               Teaching Assistant, Introduction to Botany lab; Fort Hays State University (2 lab sessions, 15 students)